Stag Hunt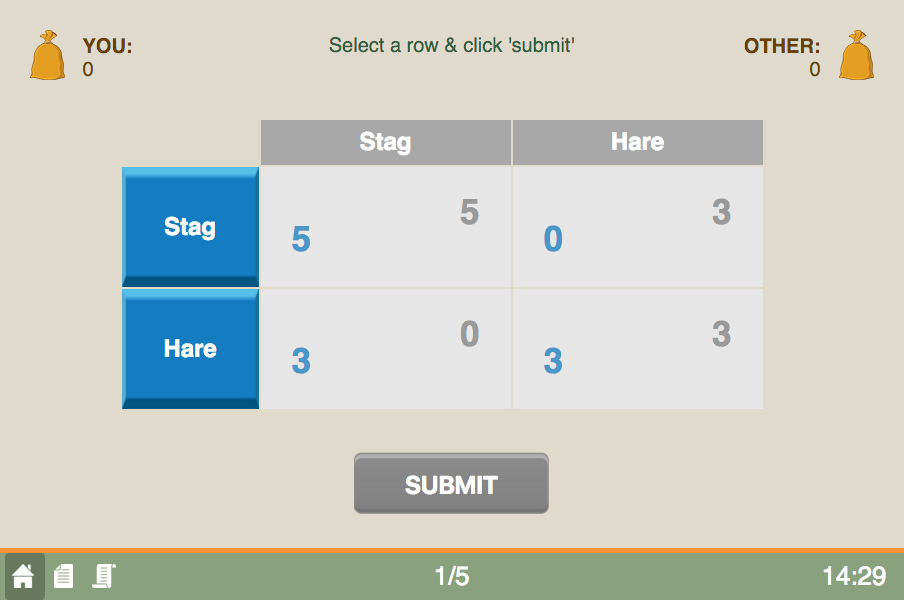 Each round, you and your match each simultaneously choose whether to hunt for Stag or hunt for Hare
To make your choice, press one of the blue buttons, and press submit.
Catching a stag requires that both you and your match choose to hunt for Stag. If you both choose to hunt Stag, you catch and split the Stag, and each earn 5 points.
Regardless of what your match does, you can always choose to hunt for Hare and earn 3 points.
This means that if one chooses Stag and the other chooses Hare, the person choosing Stag earns 0 points and the person choosing Hare earns 3 points.