What is Bremunity?
Brew-mu-ni-ty (N.)
1. A group of people having a favorite craft brew, flavor, hop, malt, or yeast characteristic in common.
2. A feeling of fellowship with others as a result of sharing hand crafted brews, interests, and goals.
Enjoy discounts, exclusive swag, rare bottle text alerts, invites to members parties and more! We welcome you to join us as a member of the Tacoma craft beer community.
---
Membership
$50 - 1 year membership, 10% off drafts.
$75 - 1 year membership, Glass growler, 10% off drafts AND growler fills.
$200 - 3 year membership, Exclusive Brewmunity growler, 15% off drafts AND growler fills.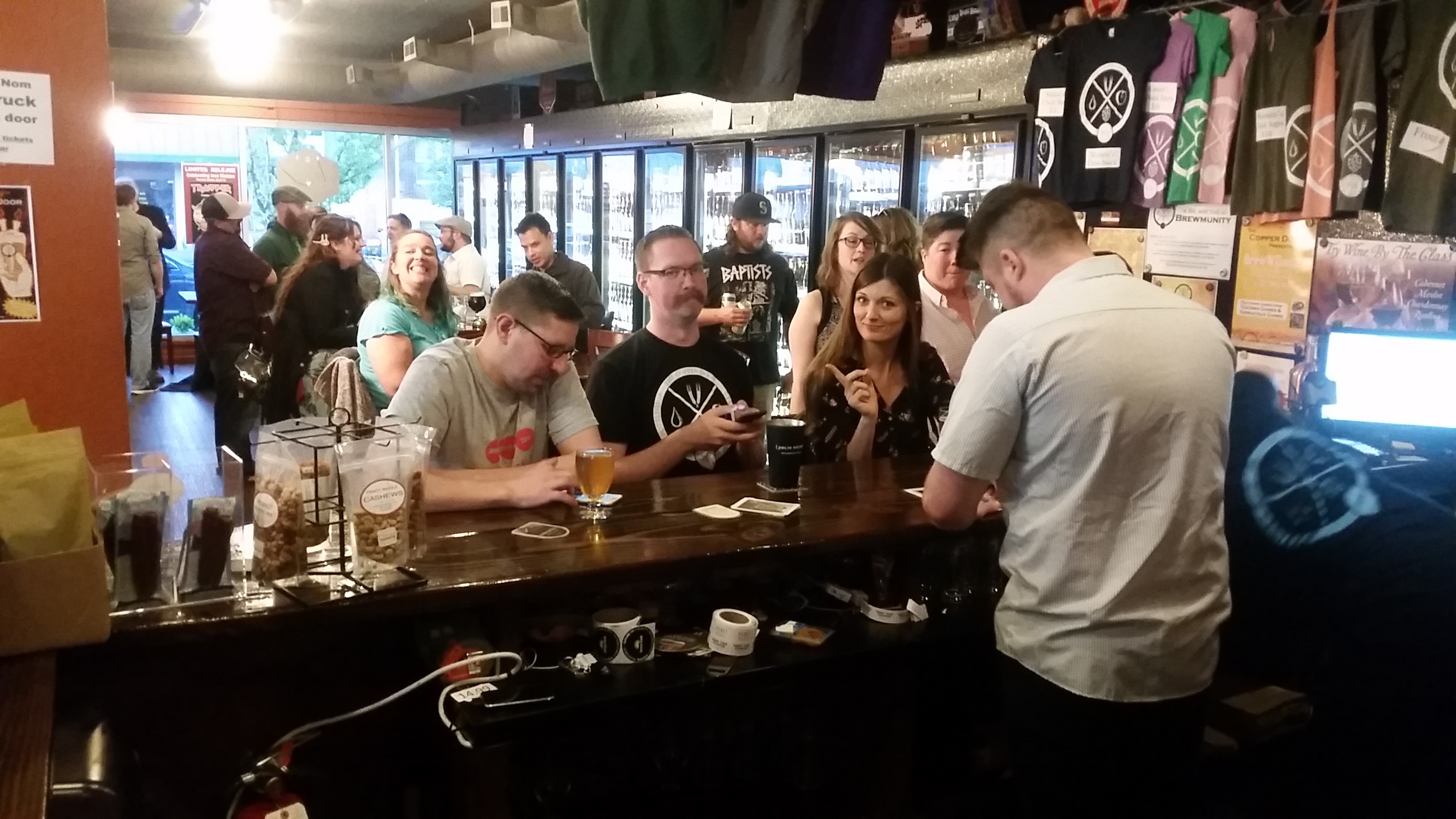 The Copper Door welcomes you to the Brewmunity!
Brewmunity is the sensation you get when walking into The Copper Door; the feeling that you are truly a part of the craft brew community.

Experience the delight of surrounding yourself with people who share your endless beer nerd-dom by becoming a member of the Brewmunty.


Much like Tacoma… We are awesome — We are the Brewmunity.